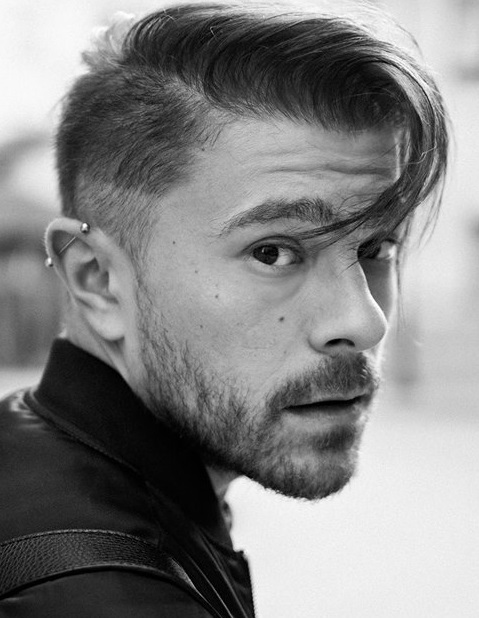 Ivan Durgutovski
Ivan Durgutovski |Macedonia| is a graphic designer. He uses poster, photography, photo-manipulations and social media for artistical self-expression.
In 2017 Ivan received master's degree in Graphic Design and Visual Communications at the Faculty of Art and Design at the European University in Skopje – Department of Graphic Design. He used to work as a part-time demonstrator at the Faculty of Art and Design in subjects of the Department of Graphic Design.
Thanks to his original style of provocative photo-manipulations and self-portraits he is chosen award-winning author at the international competition on the topic "Self-portrait", organised by renowned Serbian magazine for photography ReFOTO in 2015. He also won an award at the Rovinj Photodays Festival in Croatia in 2016 in the "Nude/Act" category. His visual solutions reflect social events, in 2014 he uses social networks for publishing a series of classical works of art with applied public commentaries and standpoints.
In 2014 he works for the regional campaign of the Croatian company KRAŠ, titled "I have a KRAŠ on You" on the occasion of St. Valentine. The campaign was awarded with two international awards, at the festival "Dani Komunikacije" and "BALCANNES" and "MIXX" festivals.
Ivan today is a happy freelance artist.