Series of postreview exhibitions of the 9. Skopje Festival Poster "Identity in Crisis" finalist is being implemented.
Traveling exhibition series was launched with the exhibition at Startit Center in Novi Sad, Serbia, on 22 April. At the opening young and emerging artists and representatives of the design scene in Serbia joined us. One of them was Slavimir Stojanovic, our special guest.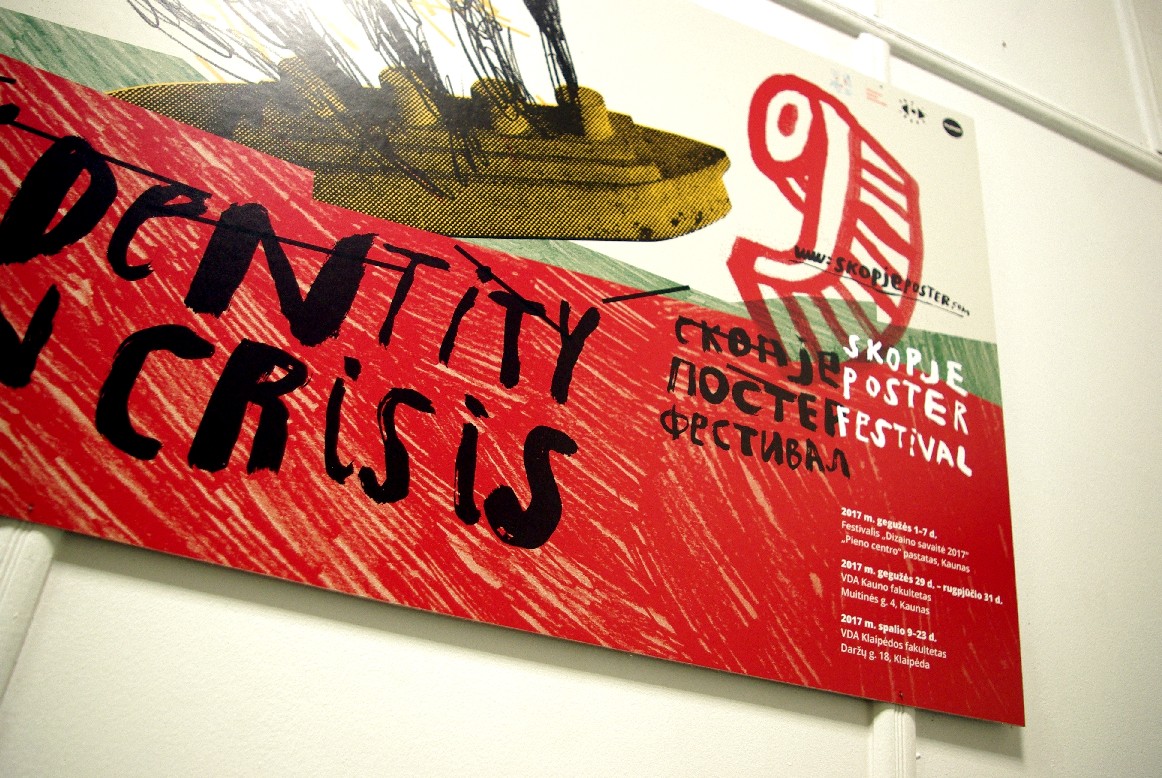 Design Week in Lithuania is the next exhibition stop. This event takes place in four different Lithuanian cities from 01 to 07 of May. After the show at Pieno centras in the City of Kaunas it will be moved to the gallery of the Faculty of Graphic Design at the University of Art in Vilnius including 2 cities Kaunas(May-June) and Klaipeda (August-October), which will round-up the cycle of exhibitions in Lithuania.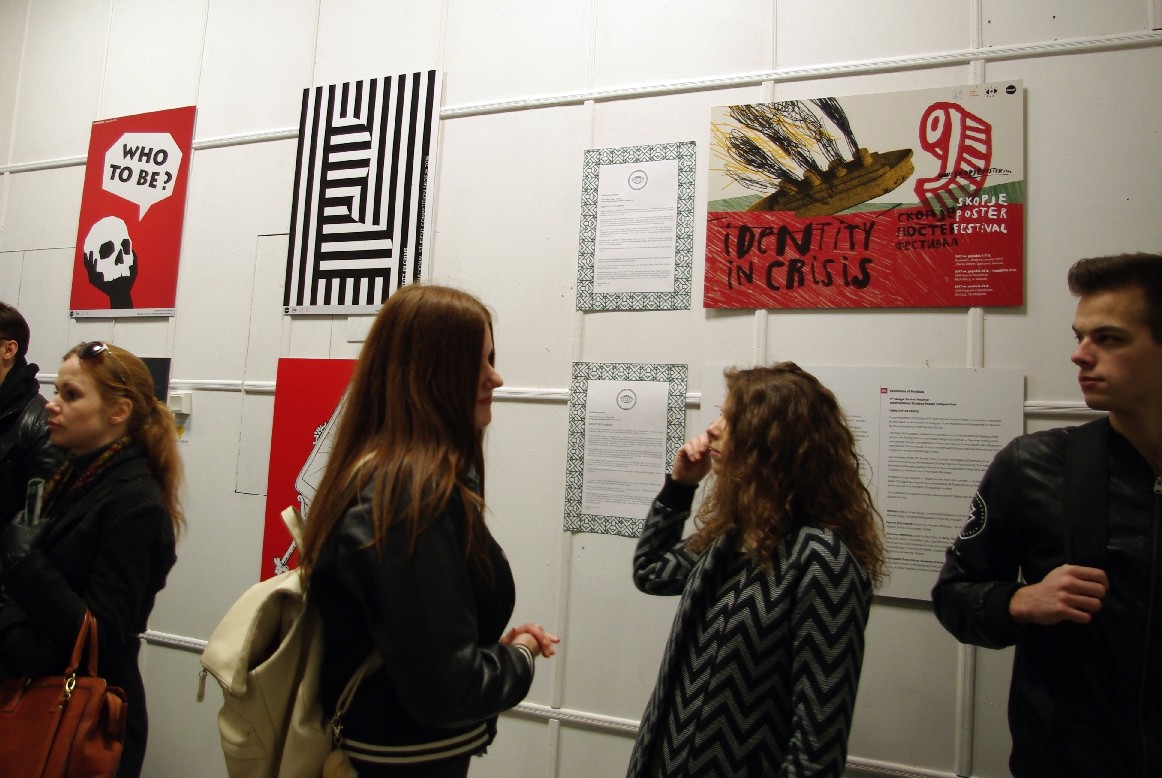 Before the summer, in the second half of May, the 50 student posters on "Identity in Crisis" will be showcased at several metro station in Porto, Portugal. Within this project implemented in collaboration with the University Lusofona do Porto a design conference will take place in which besides the President of Plakart two more speakers will present – recognized design experts and activists from Portugal.
The exhibition entitled "Identity in Crisis" is composed of 50 works of young designers, participants 9. Skopjeposter competition. The posters are works of students of design and visual communications from 24 countries, including two first-rewarded posters, 2 special awards, 6 honorary , and the remaining 40 finalists posters.

I am Skopjeposter and I am here to provide you with all needed informations. Please contact me in any matter!

Latest posts by Skopje Poster (see all)